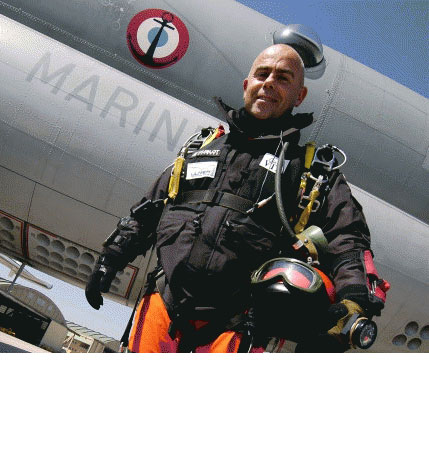 Thierry Demonfort is the founder and the CEO of DAE.
He served 25 years in the French Navy Special Forces as navy seal and airborne officer, at the DGA flight test center and the French Navy headquarter as experimental parachutist and airborne programs officer.
He was particularly the airborne technical adviser of the Admiral in charge of The French Special Forces.
He is recognized as high altitude specialist by Special Forces units and Intelligence services. He has made over 6 000 parachutes jumps, a proportion of which were made in direct, military parachute testing.
Thierry realized for The French Defense charity organization several world performances :
–       1st Channel crossing with tandem parachute (FL 285)
–       World freefall tandem record (FL 350)
–       1st Gibraltar crossing with paragliding from hot – air balloon (FL 150)
–       1st Sardinia crossing from ATL2 (FL 250)
–       1st tandem jump on a French nuclear submarine with a military surgeon